Doctors & Staff
Meet the experienced and friendly doctors who make Drs. Kline and Boyd Optometrists, PLLC a proud provider of vision care products and services in Glens Falls.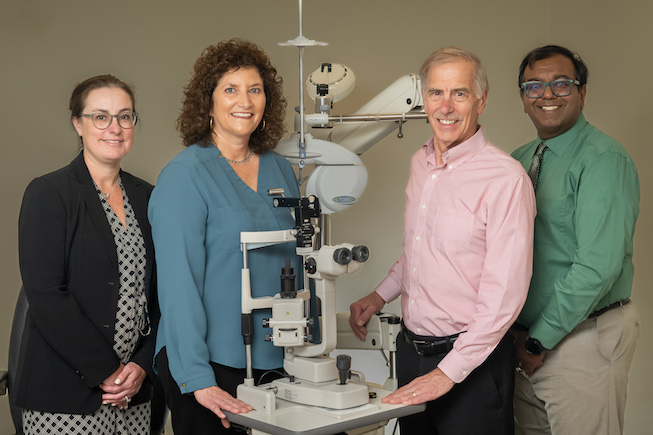 ---
Roy A. Kline, OD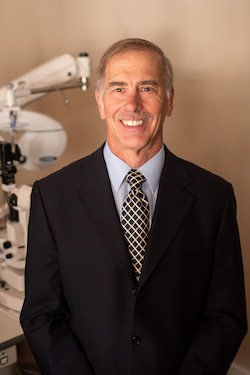 Dr. Roy A. Kline – I am a graduate from SUNY Oswego with a BA in Biochemistry and Pennsylvania College of Optometry (Salus University) with a doctorate in optometry. During my years as a student, I worked first as a biochemist and later in an office that performed clinical investigations for contact lenses and solutions. We helped to launch these products into the marketplace once they had received FDA approval. With extensive background in contacts and solutions, I combined my work experience to open my own practice in 1986.
Our current practice Drs. Kline & Boyd PLLC is one of the largest contact lens practices in NY State. Our practice is one of the first offices to incorporate daily disposal contact lenses as a first choice to our patients. In 2012 we were the third largest daily disposable practice in the United States. We are the first optometric office in NYS to obtain certification for utilizing the Tear Lab Test and implemented this test in our office in 2014. Our practice subsequently offers a Dry Eye Testing Center.
I began my partnership with CIBA Vision in the early 90s, and after 15 years as a lead in their Speaker Program, I was asked to develop their Professional Development Program. My lectures for CIBA Vision have included: managing eye diseases with current pharmaceuticals, business management courses, and introduction to new contact lenses, dry eye management, and contact lens fitting and troubleshooting. I have given over 1,000 lectures in the last 25 years. In 2011, I produced the Dailies Disposable Contact Lens handbook for the CIBA Vision sales force. This project consisted of a comprehensive 120-page manual outlining strategic processes for the implementation of daily disposable contacts into Optometric offices nationwide.
In January of 2014, I transitioned to the speaker team at Bausch & Lomb. Their innovative products, support for the industry, research and development, and management team are world class. I work with their product development, advisory boards, and marketing and training teams. My most substantial involvement is with the public speaking facet of Bausch & Lomb. I helped develop the sales force phase 4 training program and am present at training classes on a quarterly basis. I also advise the Bausch & Lomb sales force and assist with the launch of their products in Canada.
As an advisory board member for the past 25 years, I have been associated with contact lens and solution boards for variety of different companies. I am a member of the AOA, NYS Optometric Association, Contact Lens Association of the AOA, and National Glaucoma Society.
---
Carolee R. Boyd, OD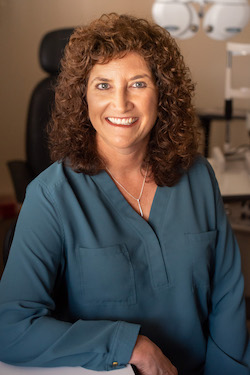 Dr. Carolee R. Boyd is a graduate of Hartwick College and the New England College of Optometry. She enjoys the daily challenge of problem-solving that each patient presents her with. It is her desire to provide an excellent patient experience with innovative technology to provide early detection and treatment of ocular disease. She educates her patients that maintaining good eye health is an ongoing partnership. Her specialties include Children's vision, specialty contact lens fittings including keratoconic lenses, laser surgery comanagement, glaucoma, and dry eye treatment. She is an InfantSEE provider and has enjoyed being a clinical investigator for Alcon Eye Care on new contact lens materials and solutions. Dr. Boyd is a member of the American Optometric Association, the New York State Optometric Association, the Contact Lens Section of the American Optometric Association and she is proud to be a Vision Source Affiliate. She more than exceeds the required amount of continuing education each year. Dr. Boyd is married with 3 children and in her spare time she enjoys golfing, skiing & traveling.
---
Dawn S. Chivers, OD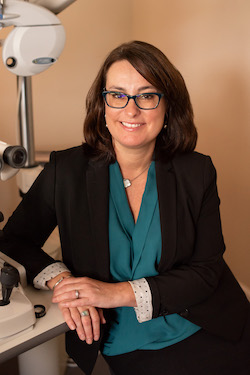 Dr. Dawn S. Chivers is an honors graduate of Siena College and Southern California College of Optometry. She has practiced in the area since 1998 and is one of the first providers in the region to participate in the InfantSEE program which offers no-cost comprehensive eye exams to infants from 6-12 months of age. A believer and advocate for the profession of Optometry, she has mentored numerous patients to become Optometrists, just as her eye doctor did for her in high school.
Dr. Chivers provides the highest level of care by staying on the cutting edge of technology in the optometric field. By way of example, recent developments in scleral contact lenses and specialized training have resulted in her obtaining remarkable results and visual acuity for patients with corneal irregularities such as keratoconus.
Dr. Chivers is a member of the American Optometric Association and is Past President of the New York State Optometric Association where she continues to serve her profession as the Legislative Chair lobbying on behalf of eye doctors and patients across the State. Dr. Chivers was named New York State Optometrist of the Year in 2015 and was the recipient of the Arthur Gottlieb Memorial Leadership Award in 2016.
---
Punit K. Jain, OD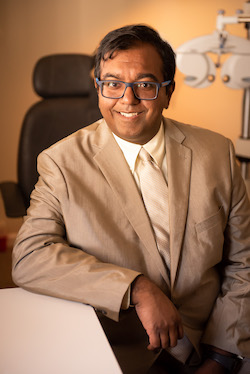 Dr. Punit K. Jain graduated from New York University with a B.A. in Anthropology with Honors with a minor in Physics and Chemistry. He is a graduate from SUNY College of Optometry in 2000. He has practiced in Saratoga for 15 years. Joined Drs. Kline and Boyd in August 2017. He is a member of the American Optometric Association as well as the New York State Optometric Association. He loves discussing new technologies with patients. He is married and has two 2 children.
---